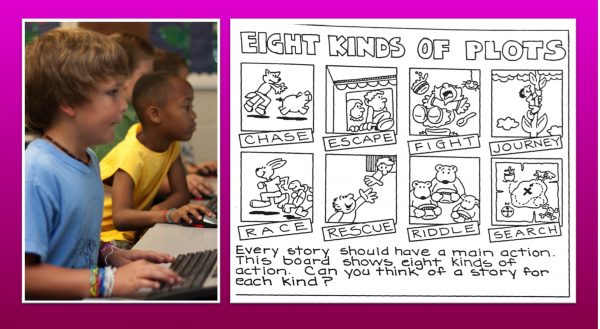 As an author myself, I find the task of planning, writing, and editing a story challenging. How much more so for kids when they are told to write a story.
"What am I supposed to do, Teacher?" they ask.
Then they give you what they wrote. Sometimes the stories work, sometimes they don't.
Teaching kids to write excellent stories is actually not difficult. All they need is a handle on the structure of story.
How can you teach your students to write a good story?
First, students need to know what makes up a story. Secondly, they need to put their story idea into that kind of structure. Thirdly, they need to write the story. And fourthly they need to edit their story.
The basics of a story are:
Character

Setting

Three Point Plot development:
1. Start your lesson by making a chart like this on the board.
<<Keep Reading>>