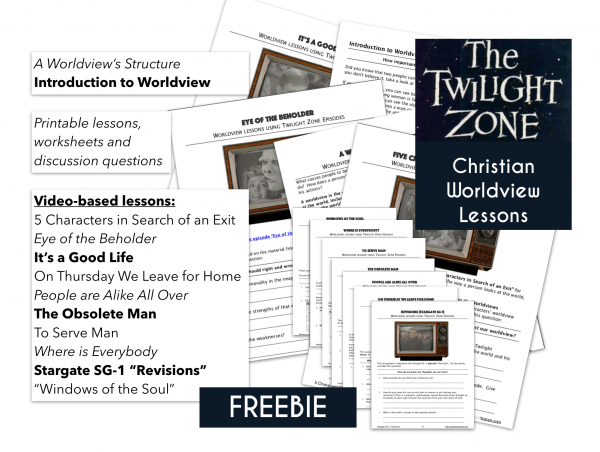 These questions are based on the Moody Science video entitled Windows of the Soul
Can you completely trust your five senses?  Why or why not?  (at least one sentence)
Make a table like the one below and write down a way that each of your five senses can deceive you.
| | |
| --- | --- |
| Sense | A way the sense can deceive you |
| Sight | |
| Hearing | |
| Smell | |
| Taste | |
| Touch | |
Consider the sentence below:
Sentence A: "The only things that are real are things people can measure."
Explain how this sentence contradicts itself.  (at least one sentence)
Explain whether or not God is more reliable than your five senses.  Give at least one Bible passage to support your answer.  Either summarize the passage in your own words or copy down at least one verse in the passage.  Explain why the passage supports your answer.  (at least one paragraph)
Does this mean that we should never pay attention to our five senses?  Explain your answer.  Give at least one Bible passage to support your answer.  Either summarize the passage in your own words or copy down at least one verse in the passage.  Explain why the passage supports your answer.  (at least one paragraph)
What is the most reliable way God has given us to know whether our five senses are right or wrong?  Give at least one Bible passage to support your answer.  Either summarize the passage in your own words or copy down at least one verse in the passage.  Explain why the passage supports your answer.  (at least one paragraph)
[Sources]