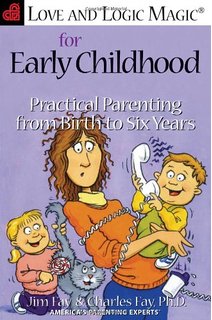 I recommend the Love and Logic program. Before we used this program, we had a lot of trouble in the management of our children. But incorporating the principles behind this has enabled us to see obedience in a different way. Love and logic works on the principle of reasoning with your child. Letting them have choices that are within your acceptable framework.
Do you want bananas or strawberries on your cereal?

Do you want to wear this shirt  or that shirt?

It looks cloudy. Do you want to wear a sweater or not wear a sweater?

Do you want to go to the park or the museum today?

As they get older, the choices get more complicated.

Do you want to do your homework before dinner or after dinner?

Do you want my suggestions for how you could do better on your homework?
The principle is to teach the child to make decisions. And let them fall.  When kids are small, their falls are much smaller. If they learn to crash their bike or fall off the playground equipment, they are developing not only physically–learning how much tighter to hold on–they are also developing the awareness of what will happen if they do not master that skill.  Because the negative is they don't learn the pain of falling until they're zooming down the road on their motorcycle. Big falls are much worse. Let them fall and make the wrong decision while the cost is small.
If they choose to wear a sweater on a cold day, that is great and wise. If they choose to not wear their sweater, they will shiver. And the shiver is a small lesson where they (hopefully) make a note to not forget a sweater on a cold day–or at least to look out the window to see the weather.
The important thing in this system is to give them a million choices that don't matter, so that when it does matter you have the freedom to say, "I give you many decisions to make all the time. This is going to be my turn to make a decision." For example, when your child could fall very far and get very hurt, that would not be a 'your choice' time.  It's a parental choice time. If they are used to having freedom with the choices YOU give them, the choices you've already filtered through, then actually anything they choose is okay with you already.
One more point. Learning to live with the results of your own decisions is a part of growing up. If the decision works or doesn't work. While children easily want to make choices, their own reasoning through options is not always spot-on. This is why choices should be filtered through parent-permissible options.  The bigger the child gets, the less you give them choices. Instead you ask, "What are you going to do about it?" Keeping the monkey off your back.  If they're stumped, you can ask them, "Would you like some suggestions?" Then you give the choices.
I recommend reading the books.