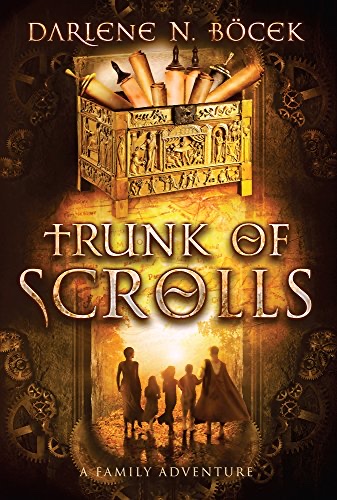 Post Apocalyptic Antioch, 526 AD
A.D. 526 The earth shakes like a beast awakening. Now Antioch, once the glory of Rome, lies in ruins—a broken-backed man that cannot stand. 
Marcellus, a young Byzantine nobleman, takes up sword and wits to protect his young neighbors against wild animals, wild men, and a wild God they do not understand. 
Now they must survive a 700 mile journey to Constantinople to find their missing father and restore their lost fortune. But it comes at a terrible price.
Order Now!
About the Book
What if you lost everything YOU HAD
and everyone you cared for?
What if all that was left was a Trunk of Scripture Scrolls?
---
A broken life…Shoving aside the rubble covering his once-perfect life, Marcellus sees his home in ruins, his family scattered, and his faith broken by the unpredictable God who destroyed everything. Now he must escort his family on a perilous journey to Constantinople to find his lost uncle and recover the family's lost fortune.
A cursed ring… His hidden love for bold and daring Byziana is complicated by one overwhelming fact–she is betrothed to sword-wielding Belisarius, Marcellus's greatest foe. No one but Marcellus knows the danger, but his honor forbids him from revealing it.
Can Marcellus stop this fated journey before it is too late? Is his hidden love for bold and daring Byziana enough? Or will he sacrifice the family to the fires of pride? 
A trunk of Scripture scrolls… Their hope lies in the neglected trunk of Scripture scrolls. But will they find the answers before it is too late?
Kyrie Eleison. God have mercy.
Disclosure of Material Connection: Some of the links in the page above are "affiliate links." This means if you click on the link and purchase the item, I will receive an affiliate commission. I am disclosing this in accordance with the Federal Trade Commission's
16 CFR, Part 255
: "Guides Concerning the Use of Endorsements and Testimonials in Advertising."