Episode 8

by s. nicole böcek
Episode 1 | 2 | 3 | 4 | 5 | 6 | 7 | 8
2017 and 
AD 33
Amber's Rules to Live By #354: If a Pea-Green Coat Guy climbs in your window, it might mean something big is going to change in the world.
—–
Amber is rolling out a circle of dough for the top crust of apple pie. She looks at her time-travel watch. People will be here for Thanksgiving in five hours still. Plenty of time.
"Honey, don't forget to cut out little leaves to put on top of the pie crust." Mother hands her the small leaf-shaped cookie-cutter.
She wipes her loose hair back with her shoulder and rolls the dough again, to make sure it is even.
An urgent knock on the door takes her attention.
"Mom, my hands are in dough. Can you get it?"
A minute later, Lacey is in the room. Lacey pulls Amber in a hug. "I had no idea," she whispers. "Thank you so much."
Amber hugs her friend back, trying to keep her hands from making handprints on her friend.
"Thank you for what?"
"For inviting me to church. And to Bible study. Oh, everything!"
Amber grins. "That's great. I'm so glad you're enjoying it."
Lacey holds up her phone. "I need to show you something. It's about Thanksgiving. Can you—can you finish the pie later?"
Mother nods and takes the rolling pin out of Amber's hands. Amber washes, then dries her hands and goes up into her room with Lacey. They sit on the bed and Lacey starts typing something into her phone.
Amber cringes. Not Candy Crush again.
"Okay. Listen." A familiar horse-trotting sound comes into the room with a little song. She knows this. It's the White Horse Inn!
"Have you been listen—"
"Shhh. Listen. He says it right away."
They turn their attention to the podcast. Michael Horton is saying, "In the Bible we learn that God's Word alone delivers salvation to us. Sola Scriptura. A salvation that is by God's initiative and grace alone. Sola Gratia. Through faith alone. Sola Fide. In Christ alone. Sola Christo. So that God may receive all the glory. Soli Deo Gloria."
Amber smiles, remembering Augustine and Luther and Calvin themselves talking with her about these principles. Lacey's finger is still raised to keep Amber from speaking.
A few minutes later Michael Horton is speaking again about the glory of God, "Idolators lay their gifts at the feet of their speechless idols. And many professing Christians in the world turn God into an idol they think they can pacify and control. This is good news for image bearers who are weary of trying to earn God's favor."
Lacey pauses the podcast, and grabs something out of her pocket. She wipes her tears with a tissue.
"That's me. That's been me. I've been thinking like that. And I'm that weary person. I'm so tired of trying to be as good as my mom. But that's not what God wants. He said it at the beginning. God's word alone delivers salvation. And it's in Christ."
Amber put her arm around her friend.  Lacey leans into Amber and wipes her nose.  "Wait. Another thing. Right away. At like the seventh minute. Hold on."
Lacey and Amber listen to the podcast, and Amber notices her watch begin to glow.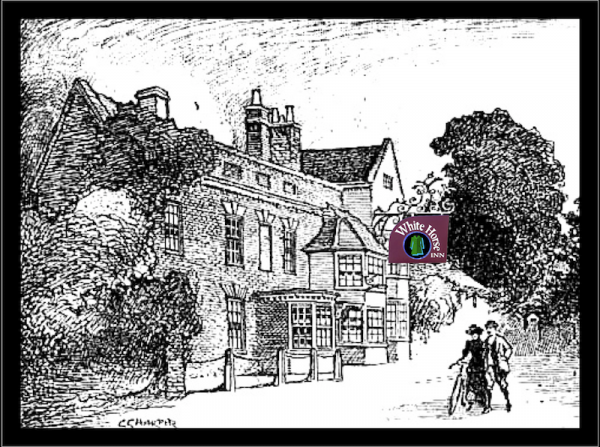 "That's the whole story of the Bible from Genesis to Revelation. God wants to be with us. But he can't without destroying us because of his holiness and our sin. And so he takes on our humanity. Without sin. Comes into our world. Takes on our impurity, carries it off like the scapegoat, comes out the other end in the Resurrection, alive—as the first fruits of the New Creation."
"What is this podcast, Amber? Every minute is like pumpkin pie with whipped cream. A feast. Really. He even mentions that here. Listen."
Michael Horton's voice raises in joy, "But what can we say in response to this but live a life of thanksgiving and gratitude—pointing everybody in the world to God in Jesus Christ."
Amber laughs. She had also been listening more over the past weeks since she first had heard about it. Yes. Perfect for Thanksgiving Day.
Lacey hugs Amber again. "Thank you. For inviting me to church. For still inviting me when I only wanted to play Candy Crush. What was I doing with my life? When there is a Bible like this to read, why would I waste my moments on that?"
Amber shrugs her shoulders. "A new friend I met," Zeff, she says to herself, "showed me that I should not just live my life for myself, either. And I wanted you to know Jesus."
"These have been the best days of my life. Ever. What a perfect Thanksgiving Day!"
~~~
Amber closes the curtains and changes her clothes out of her Thanksgiving outfit. Her stomach is stuffed. It feels good to change into sweats. She hangs the clothes up and catches a glimpse of the pea-green coat. Pulling it out, she lays it on her bed and stares at it. Zeff. The curtains rustle. Amber looks just in time to see the Pea-Green Coat Guy come into her room. He grins, runs over to Amber, and pulls her into a hug. Amber is a bit shocked at first but then she smiles and pats his back.
"You did it," Zeff whispers, pulling back.
"I think I understand. But I'm not sure."
"Lacey is…or will be…my mother. And she became a Christian because of what you did."
"I hate to disagree with you, but she became a Christian because of what Christ did. Solus Christus. Do you forget?"
"RIght. You're right. But God uses people. And he used you to get her the gospel. So thank you so much. Mission accomplished."
"It was fun," Amber says, looking up at him. "I'd gladly do it again. You probably want your coat."
She hands it to him and he pulls it on.
"But what was with all those dates? Why didn't you just ask me?"
Zeff crosses his arms, grinning down at Amber.
"Who are you?" she asks.
"I am also a Reformer. But from the future. I was here to reform you."
"So that's why you had me meet Luther and Calvin and Wycliffe and Bunyan."
"The Bible says the truth sets you free. And you needed to find the freedom of that truth."
"That makes sense," Amber laughs. "I was so tied-up inside, and was afraid to tell her, afraid of what she'd say, of her rejecting me. But actually the truths those men told me made sharing Jesus the most natural thing."
When she says the name of Jesus her heart began to race. The watch had been glowing since she had been listening to White Horse Inn. Zeff starts to grin. Zeff glances at the watch on her wrist.
"I know what you're going to say."
Amber sighs, looking down at the watch. Maybe…just maybe…maybe it will work this time.
"You want to go to Jesus one more time?"
Amber nods emphatically.
"It will work one last time. I'll be waiting here."
Amber twists in the date AD 33. The watch's blue light stops flashing. Despair settles in Amber's mind after a few moments pass. Then, the world spins. Yes! Yes!
Amber looks excitedly up at Zeff and then down at the watch again. The blue dome surrounds her and everywhere goes dark.
Amber wakes up. It's bright. She's on the side of a hill. Several people are sitting around and there's a man in the middle. Jesus! Amber bites her lip but approaches him. Jesus turns around and looks down at Amber, smiling. Amber takes a deep breath, her heart beating violently against her chest.
"I've been waiting to talk to you for so long!" Amber says, her whole face glowing. "Since I saw you on the Emmaus Road I've been wanting to come back. I tried every day. But I finally told Lacey, Jesus!"
A disciple comes up to them and gently tries to push Amber away.
"I'm sorry for her disturbance, Lord" he says. "Come, girl. Away from the Master."
"Why are you bothering this young woman? She has done a beautiful thing. Let her be," Jesus gently rebukes him.
The disciple nods and takes a step back. Amber's eyes are shining as she looks up at Jesus.
"I told Lacey," she breathes, eyes wide, "I took her to church and I gave her a Bible and she said she's going to read it every day and…" She notices the crowd pressing in. She only has a few seconds left with him. "…and she loves her Bible, Jesus. Oh, and she listens to White Horse Inn! Jesus, I'm so thankful for you! You did this for her…" Amber trails off, too excited to say anything else.
"Well done, my good and faithful Amber," Jesus says, his shining face on her. He stands up and places his hand on her cheek. "I'll be back soon." He winks at her and turns to face the people. Her heart clenches excitedly at the thought of his return.
Hundreds of people are crowded around them. Jesus leads them to the top of the hill, then turns to face the people. Amber bites her lip, watching him intently. He outstretches his arms.
"All authority in heaven and on earth has been given to me," he says, "Go therefore and make disciples of all nations, baptizing them in the name of the Father and of the Son and of the Holy Spirit, teaching them to observe all that I have commanded you. And behold, I am with you always, to the end of the age."
As he is speaking, a mist floats around Him and His feet rise from the ground. He slowly ascends into heaven. Amber feels tears in her eyes as she watches him go. She wipes her eyes and sniffs. Jesus fades away into the sky. All is silent. A blue light surrounds her, pulsing in her ears. The disciples are gone and the ancient countryside. Everywhere is dark.
Amber wakes up in her room. Zeff is sitting on the bed, waiting for her.
"Go where you needed to go?" he asks, looking over at her.
Amber sighs and unstraps the watch from her wrist. She stares at it for a few seconds and then hands it to Zeff.
"Yes," she said, nodding.
"Thanks, Amber. You've been a great help."
Zeff gives her one last hug and then fades away as well. Amber can hear the neighbor dog barking and the birds chirping. The leaves rustle in the wind. Taking out her Bible, Amber lays down on her bed and begins to read Psalm 138:
I give you thanks, O Lord, with my whole heart;
before the gods I sing your praise;
I bow down toward your holy temple
and give thanks to your name for your steadfast love and your faithfulness,
for you have exalted above all things
your name and your word.
On the day I called, you answered me;
my strength of soul you increased.
All the kings of the earth shall give you thanks, O Lord,
for they have heard the words of your mouth,
and they shall sing of the ways of the Lord,
for great is the glory of the Lord.
For though the Lord is high, he regards the lowly,
but the haughty he knows from afar.
Though I walk in the midst of trouble,
you preserve my life;
you stretch out your hand against the wrath of my enemies,
and your right hand delivers me.
The Lord will fulfill his purpose for me;
your steadfast love, O Lord, endures forever.
Do not forsake the work of your hands.
THE END
HAPPY THANKSGIVING

from Amber, Zeff, Lacey, and S. Nicole Bocek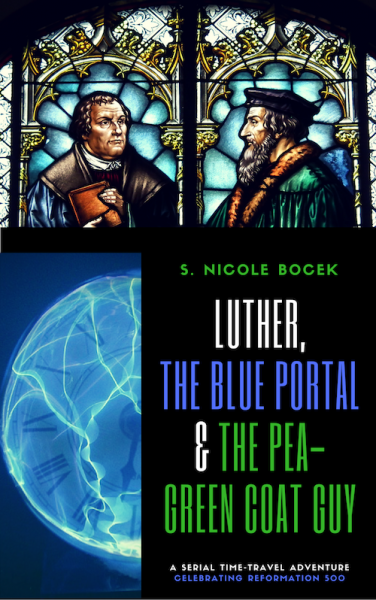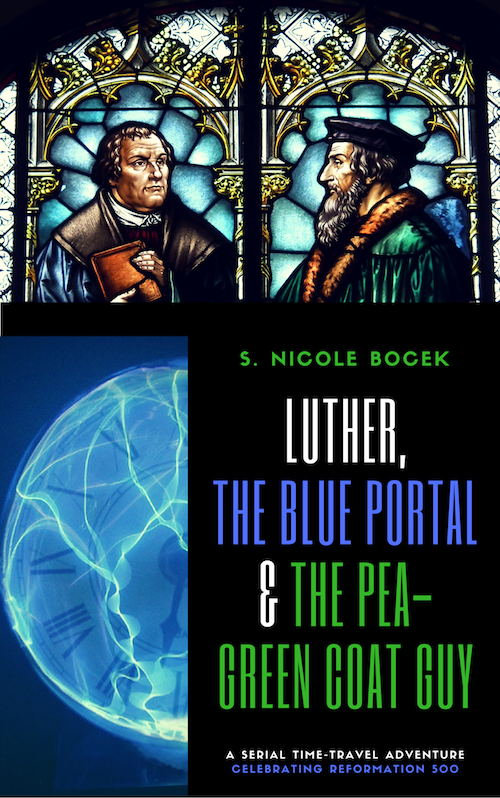 Episode 1 | 2 | 3 | 4 | 5 | 6 | 7 | 8
---
What do you think? Write your review below…