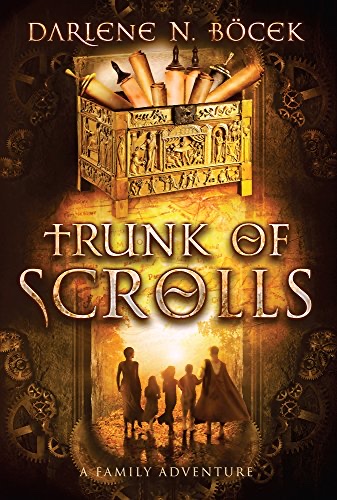 STRAP ON YOUR SANDALS.
YOU'RE GOING BACK IN TIME!
A.D. 526 Antioch.
The earth shakes like a beast awakening. Now Antioch, once the glory of Rome, lies in ruins—a broken-backed man that cannot stand.
Young Byzantine nobleman Marcellus takes up sword and wits to protect his neighbors, Byziana and her young siblings, on a seven hundred mile journey to Constantinople to find their missing father and restore their lost fortune.
A mystery. A young love. A trunk of Scripture scrolls. 
Kyrie Eleison. God have mercy.
More info →