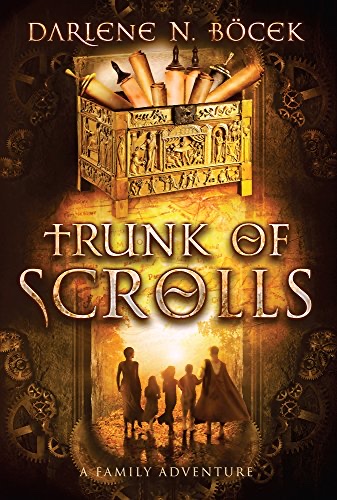 STRAP ON YOUR SANDALS.
YOU'RE GOING BACK IN TIME!
A.D. 526 Antioch.
Something crooked is happening. A kinsman is missing and the famed soldier Belisarius may be involved. Just as sixteen year old nobleman Marcellus begins to discover clues, the apocalypse happens. Antioch is demolished. Now the family has no home. Marcellus must take up sword and wits to escort his beloved Byziana and her orphaned siblings to her betrothed in Constantinople...except her betrothed might be the very one who has ruined their life!
A mystery. A young love. A trunk of Scripture scrolls. 
Kyrie Eleison. God have mercy.
More info →