…and to Charlemagne and other Founders of the Modern World.
1. Hettie Gleason to Moses Gleason II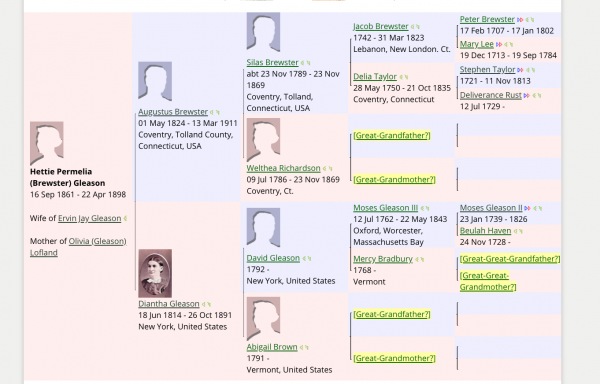 (note, yes the Brewster line ends up with Elder William Brewster of Thanksgiving, Plymouth Colony fame).
2. Moses Gleason II to Thomas Whittemore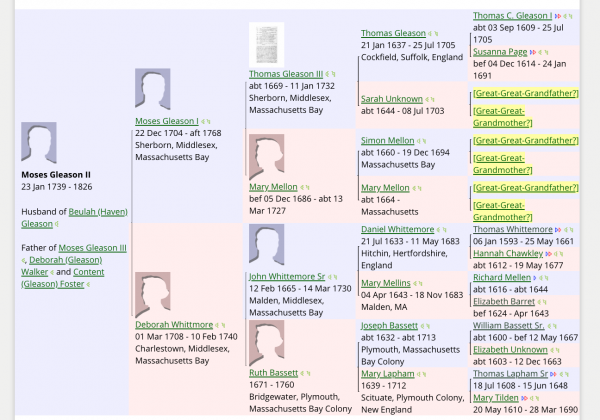 3. Thomas Whittemore to John Whitmore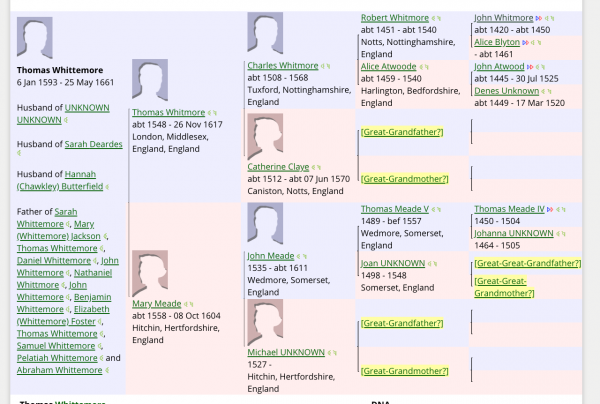 4. John Whitmore to Richard Whitmore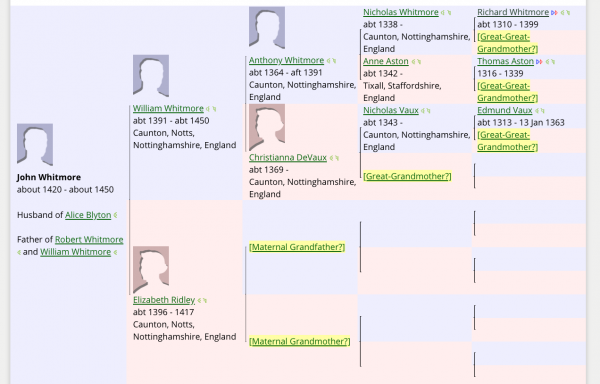 LINE TO KING ADALBERT, EMPEROR CHARLEMAGNE & PEPIN
5. Richard Whitmore to the wife of William Ferrers : Sibyl Marshal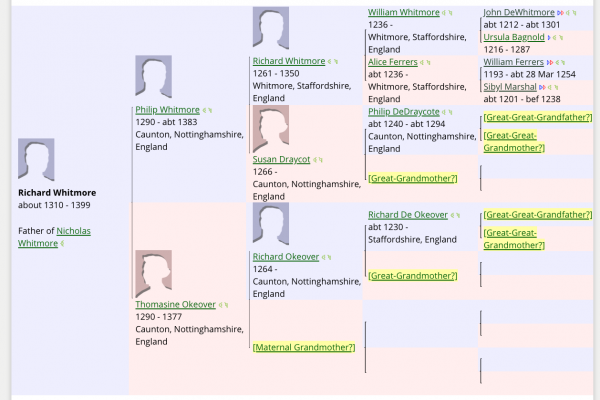 6. Sibyl (Marshal) de Ferrers to Patrick l'Ancien Chaworth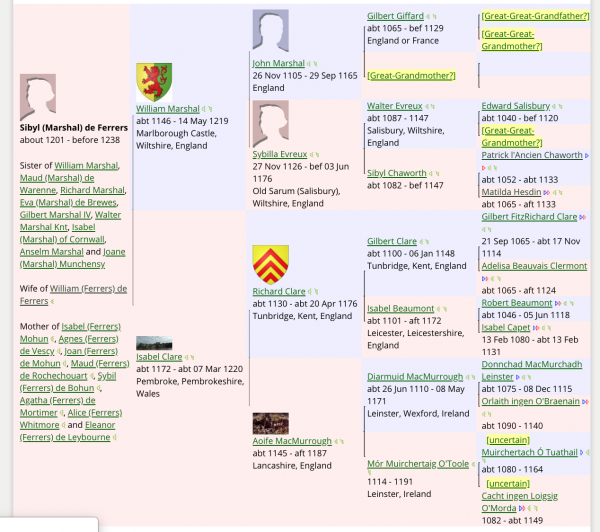 7. Patrick l'Ancien Chaworth to King Adalbert Ivrea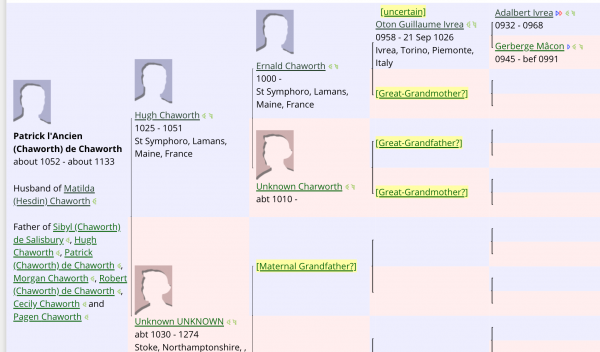 (Note-the uncertain Oton Guillaume Ivrea connection is explained on Ernald Chaworth's page as well as HERE and HERE)
If you keep going through
8. Adalbert through both his paternal line through Gisela Carolingian and maternal line through Lotharius Carolingian …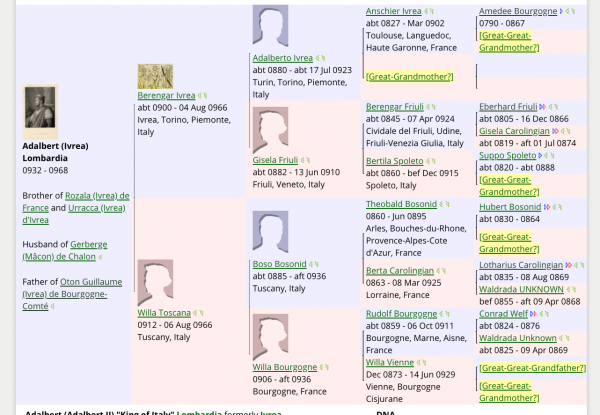 9. Lotharius Carolingian to Emperor CHARLEMAGNE and Pepin Pippinid !!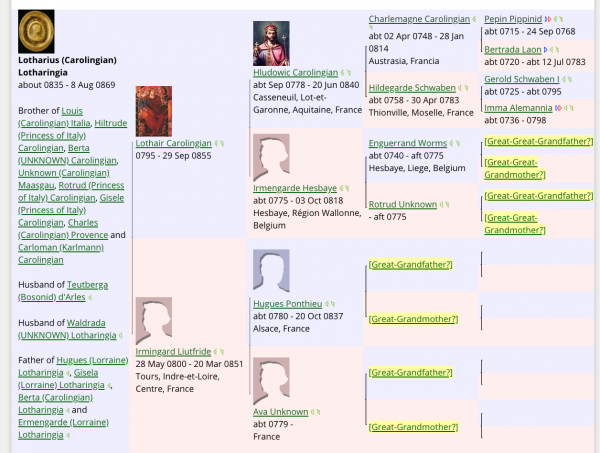 Charlemagne
10. Sibyl (#6 above), through mother's line of Gilbert FitzRichard deClare to Richard I, etc.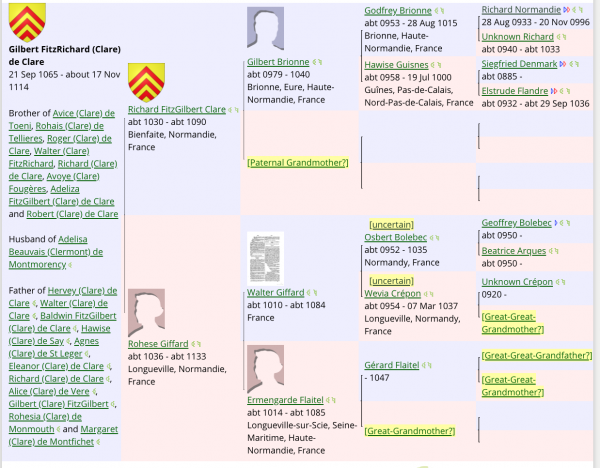 ---
LINE FROM WILLIAM FERRERS TO KINGS OF NORMANDY
From William de Ferrers (#5 above) through Ranuph Meschines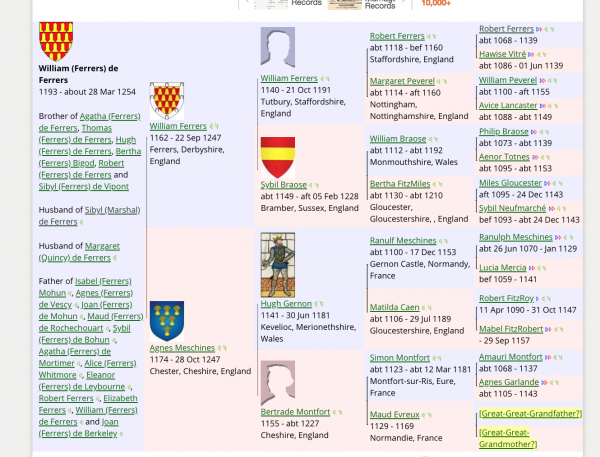 Note the Peverel, Ferrers, Gloucester, Lancaster, Montfort, FitzRoy families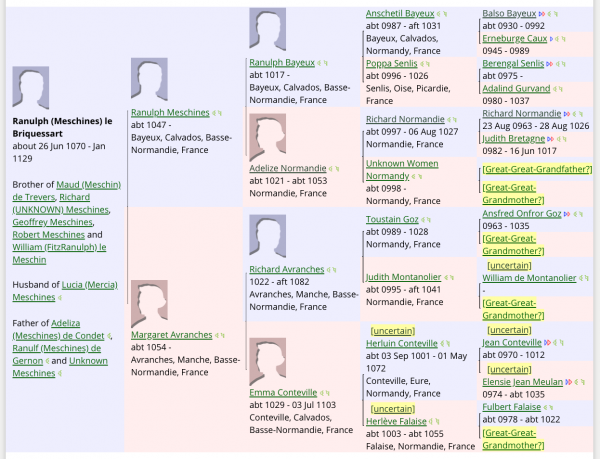 King William I of Normandy and King Richard I, II, III of Normandy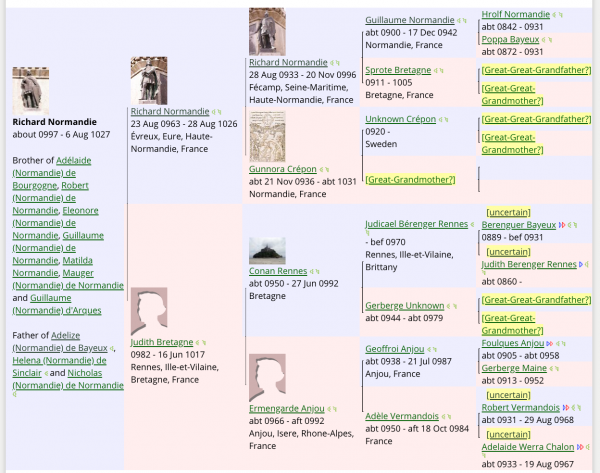 Hrolf of Normandie