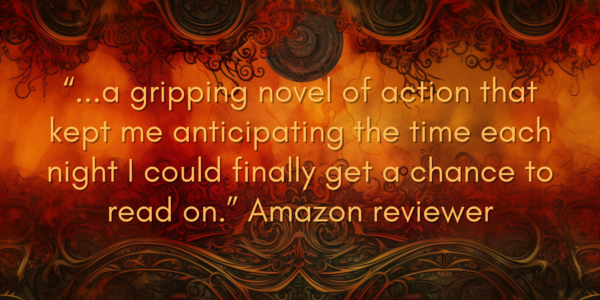 ACTION/DANGER: PG 13 (swords and warfare, earthquakes, bandits, and riots)…….
SEXUAL SITUATIONS: PG 13 (much of this is clouded between the lines)…….
DEATH: PG 13 (real life disasters are depicted with first-hand accuracy)…….
ANIMAL DEATH: PG (Yes, sad situations of animal death happen)…….
ALCOHOL AND DRUGS: PG (As true to the time period, the family does drink wine. At one point it is to a slight excess. Drugs are administered as poison)……..
RELIGIOUS CONTENT: PG (heresy, doctrine, and philosophy are delved into along with Christian life and practice)…….
The main character, Marcellus, is 18-22-years-old during the course of the book. Other supporting children are from 5 to 18-years-old, as well as older and wiser adult-mentors…….
This is written for Young Adult, ages 15-19…….
It is appropriate for ages 12-adult. Enjoyed happily by adults…….
But families with young children have read it together with great delight, as parents can explain (or gloss over) the harder parts.