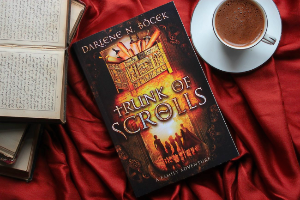 A real apocalypse. The end of their world.
Marcellus and Byziana must trek across the Byzantine Empire with only a Trunk of Scrolls with them.
Trunk of Scrolls Full Research Articles
The following links are to factual pages to more information on the events and people you meet in the novel.

  
Ancient Antioch 
(Her History, Earthquakes & Relics)
---
Other Topics with links