What if you lost everything YOU HAD and everyone you cared for?
What if all that was left was a Trunk of Scripture Scrolls?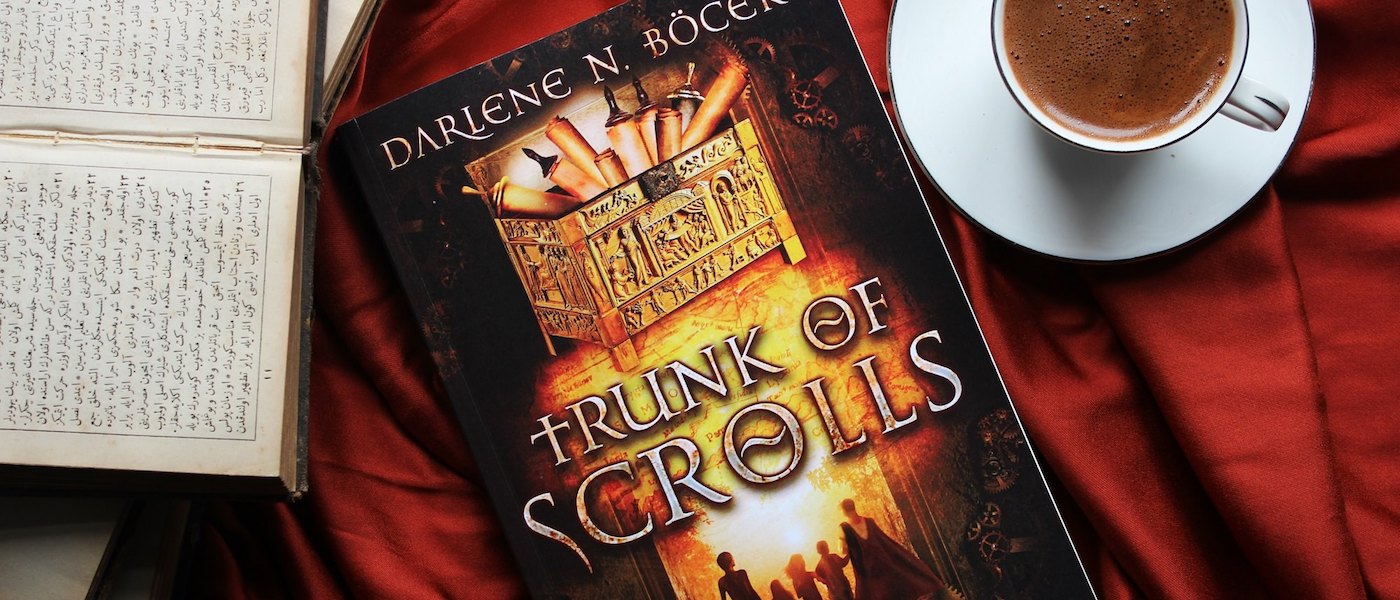 Available in Paperback & eBook
"Trunk of Scrolls fell open and I fell in…"
——————–
For readers who loved Francine Rivers's Mark of the Lion series comes a survival story about faith, love and the Big Questions of Life.
——————–
A broken life…Sixteen-year-old Marcellus has no time to deal with that indescribable horror of last night. Shoving aside the rubble covering his once-perfect world, he sees his home in ruins, his family scattered and his faith broken by the unpredictable God who destroyed everything. All he can do is survive….Read More
BUY it today! Take and Read!
---
---
Non Fiction
That Darn Tree: A Parent's Blueprint 
to Answering the Big Questions of Life on Suffering
What if God hadn't put the Tree into the Garden of Eden.
Wouldn't that have been a much better world?

Some big questions need real answers. Answers that explain not just that question, but how it is related to all the other questions and problems stemming from it.
That Darn Tree is an exploration into the Reason for Suffering, for adults who need a solid handle on the why's and wherefore's of things.
This book on suffering is like that moment when you grab the oxygen mask and try to breathe normally. Perspective and courage is what it takes to survive a suffering world.
Then they say, "If you are traveling with a child or someone who requires assistance, secure your mask on first, and then assist the other person." Only when you understand it for yourself can you begin to help your child and others understand the plan of God for humanity being in a broken, suffering world. My hope is that this book will bolster you in this journey.
---
Non Fiction-Apologetics
The What-Ifs of Life…