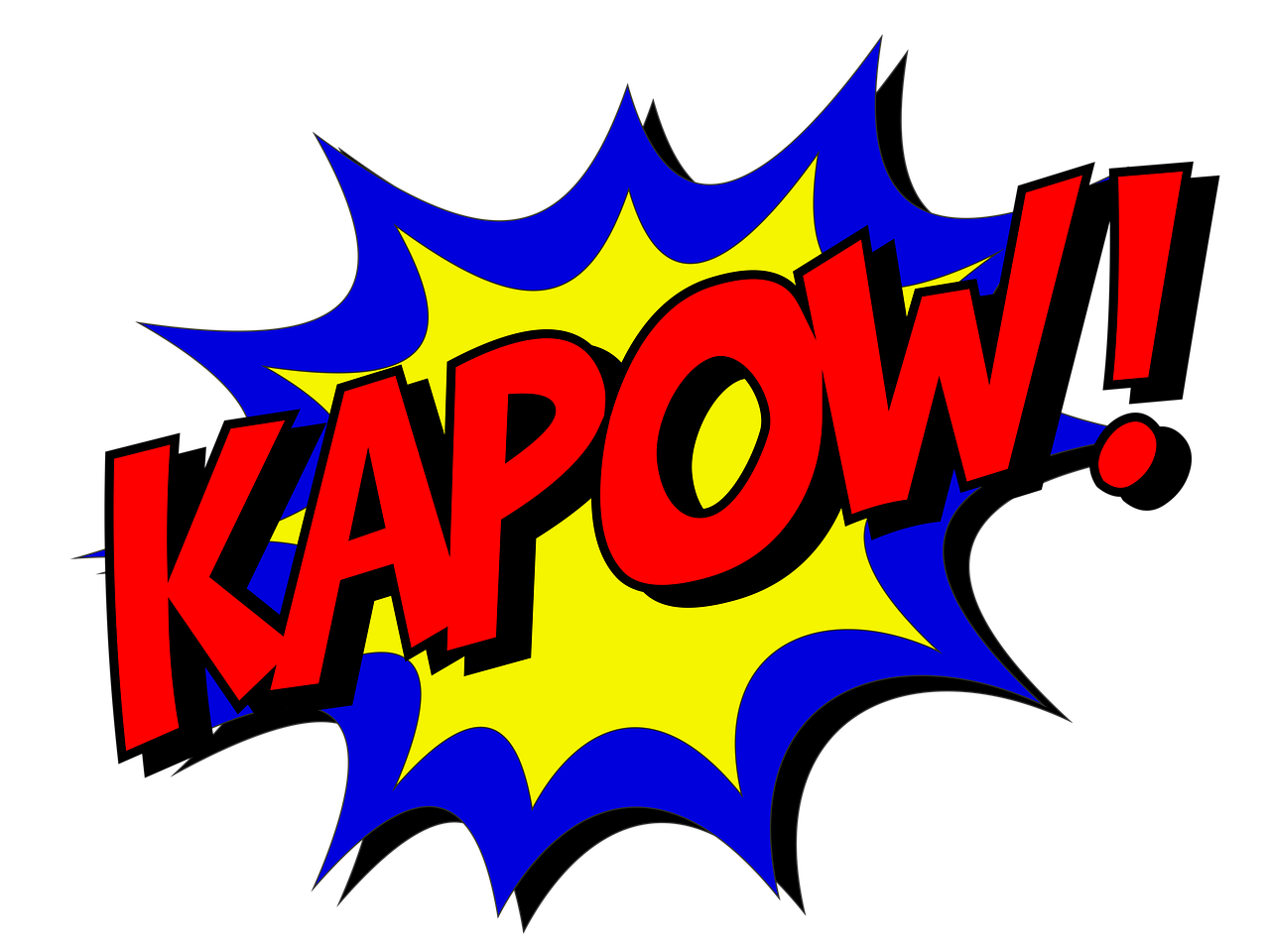 🚀 It's About Time! 🚀
The first UMBRALAND book will SOON
arrive in the hands of the ideal reader.
FINALLY,
Christians will have a faith-building
story universe 
comparable to their favorite sci-fi movies
In search of… Quality members for the UMBRALAND Immortals LAUNCH TEAM!
Together we will get this book into the hands of the youth of this world. If the idea of being a part of this intrigues you, JOIN THE TEAM!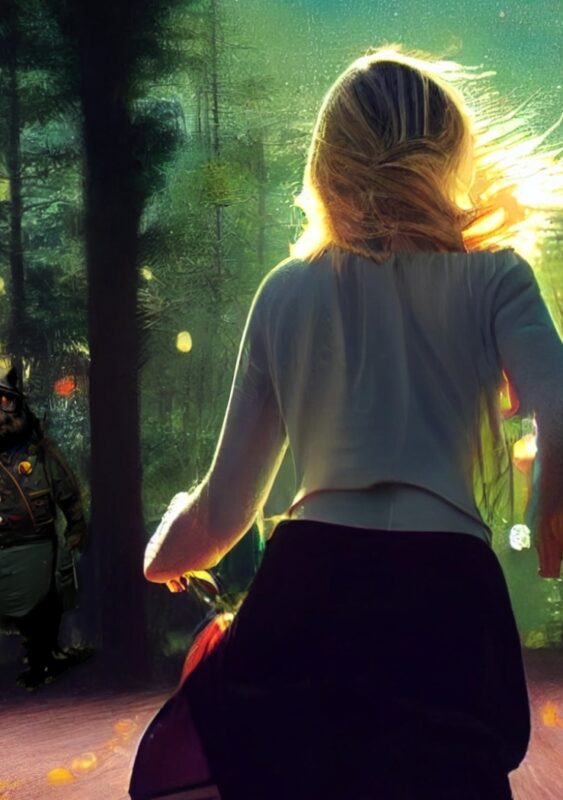 "Yes, perhaps some suffer for the good of the whole. Still, the needs of a few must not cripple the many."  -Chancellor Jacob Price
2050. The Dogma Wars have decimated the world. But in the rebuilt cities, crime, sickness, and religion are no more--thanks to the miracle-drug Theta-66. So life is perfect and peaceful. Unless you are a Christian.
Her Family | Her Memories | Her Faith

More info →
In a world where immortality is possible, but at a deadly cost, JulieAnn is a forest girl who must fight for survival against nature, man, and beast.
When her family is suddenly arrested and taken to a high-tech city, JulieAnn knows that time is running out before their minds are erased forever. With only her mathematical mind, jiu-jitsu skills, and a weak faith in God to guide her, JulieAnn sets out on a treacherous journey through a dangerous mountain to rescue her family.
But her journey is far from easy, as she evades the Feralis Umbrae, monster-men bent on capturing her as well. With each step, JulieAnn faces new challenges and tests her strength, both physical and emotional. And when she is aided by a strange will o'the wisp that lights her way, she begins to uncover secrets about the immortality that everyone craves – secrets that threaten to upend everything she knows.
As JulieAnn battles her way through the mountain, she must confront her own beliefs about life, death, and the meaning of immortality. Then she discovers a truth that could change everything.
Full of heart-pumping action, unexpected twists, and a hint of the supernatural, "Immortals Survive" is a thrilling adventure that will keep readers on the edge of their seats. JulieAnn's courage and determination will inspire you, and her story will stay with you long after you turn the final page.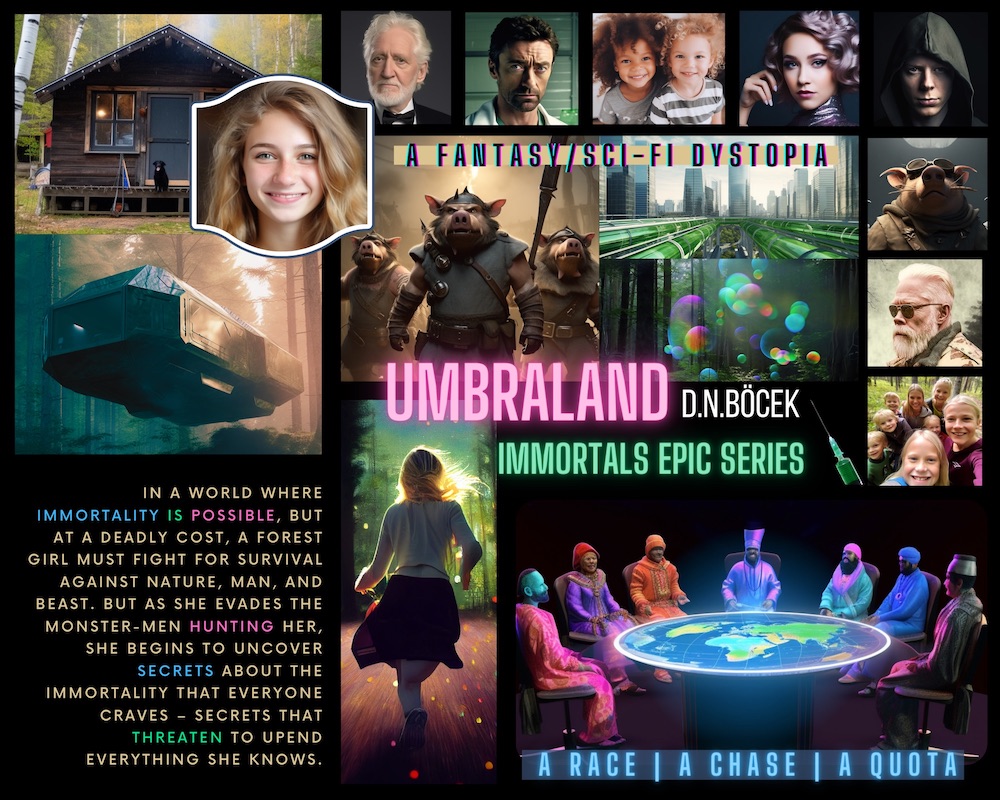 The images depicted on this moodboard are AI generated. Use with UMBRALAND Immortals series is covered in creative license.
🚀 Why join the team? 🚀 
My book is a Christian sci-fi dystopian.
The value of this book:
1. It's the story of a homeschooled forest girl who is swept into a high-tech world in search of her lost family.
2. It's The Last Christian meets Ready Player One
3. It models faithfulness. In the story, young adults face Christian persecution from a hostile 
society obsessed with technology and materialism.
4. It's a fast-paced race into alternate universes, Jekyll & Hyde genetics, a sociological experiment, and a Vanity Fair utopia; with fantastical characters, a virtual game, a sentient AI Server, computer hacking, ciphers, alien threats, false identities, time-travel, espionage, insurrection, and secrets within secrets.
🚀 What is a Launch Team? 🚀
A launch team is a group of people who are passionate about helping to spread the word about a book. I am looking for 30 people like this.
A launch team is crucial to a successful book launch. They are the hands and feet that move the book. They announce the book to their friends, they start social media buzz, they declare to Goodreads and Amazon the value of the book, and they awaken the world to the presence of this book.
Everyone on the launch team has different gifts, different abilities, different social networks.
My #1 desire in a launch team member is membership in youth groups.–I need many team members to be inside church youth groups. This book is about how to live as a Christian in a non-Christian world–the exact battle Christian kids are fighting, the exact lifestyle youth pastors are working hard to help their students learn.
Some people are connected with homeschool groups–also a very crucial aspect of my audience. In fact, the main character's superpower is tied to the fact that she was homeschooled.
Some people are connected with parent and grandparent groups–whose children, nephews, nieces, and grandchildren love the current pop-culture superhero movies. This book is perfect for gifting to the youth.
Some people are connected with bigger movers and shakers and can get the book into the hands of KEY INFLUENCERS.
Some people are good at graphic design, some are good at videos, some are skilled in TikTok, some have an influencer status on Instagram or Youtube.
Some people are creative brainstormers, and have fantastic ideas that others can put into motion.
If you are interested, you know where you are strong. 🤔 What is YOUR LAUNCH TEAM SUPERPOWER?🦸‍♀️
What is Expected
Keep up the "buzz" and bring excitement about the book's upcoming launch, zooming it into the world's notice.
In particular…
Launch team🚀 members are expected to:
Preorder the book
Attend pre-launch Launch Team meetings on Discord (6 weeks before the launch, date pending)
Brainstorm at meetings for novel ways to reach others
Follow through with pre-launch "missions"
Participate in exclusive team-only fun & games events.
Attend (and help out in) the Launch Day party (online)
Write a review to post on Amazon, GoodReads
Share your review on social media, your website, and with your circle of online friends
Pass out our bookmarks & flyers to real-world friends, family, church acquaintances. Hand them out in store lines, leave on tables, pin to library bulletin boards, etc.

In short, be in "the Club" that actively pushes and spreads the word about this book before, during, and after the Launch
🤔 Why I DO Not Give Free Copies of my Book
The goal of the launch team is to increase the "social proof" that this is a book worth purchasing. Your purchase of the book signals the bookstore and /or Amazon robots that  "THIS IS A BOOK TO KEEP AN EYE ON."
The second reason is the inverse of this. If I give a free copy to you, on Amazon, your book review will not have the "verified purchase" checkmark next to it. Unfortunately, the Amazon robots will likely disregard your review and not show (or even delete) your review.
So it's in our teams BEST INTEREST for your purchase and your review to be by all measures ORGANIC.
INSTEAD, Launch team members will have access to our…
Members-only, Exclusive launch-window Book Club with the AUTHOR (me)! Actually reading the book together & discussing it!!
Still interested? Apply to join!
Follow the link below